Performance de Letícia Cândido surpreende público do Picos Pro Race
A estreia da atleta Houston na competição marcou o evento com sua técnica de pilotagem
Postado por RUAN THALLES, em 05/07/2022 às 10:07
---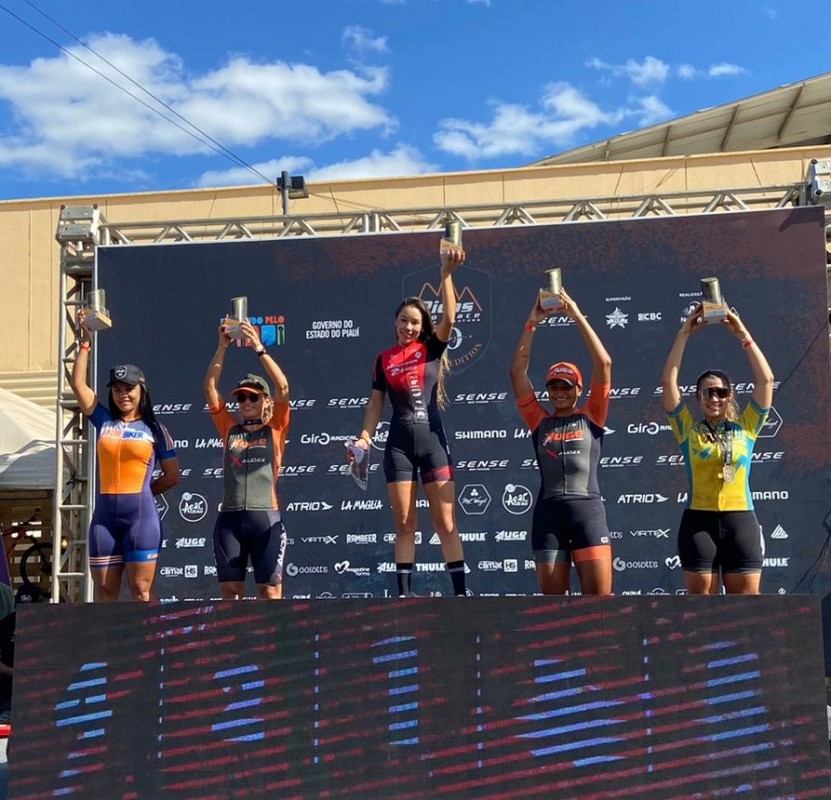 Direto de Minas Gerais para o interior do Piauí, a mineira Letícia Cândido mostrou como a experiência, aliada a técnica e a tecnologia, forma uma grande campeã. Em sua primeira participação na ultramaratona Picos Pro Race, a atleta Houston foi a grande campeã dos dois dias da competição.
Contando com mais de mil atletas pedalando a região de Picos (PI) e com rota pela "Capadócia Nordestina", a prova iniciou no sábado. (02) percorrendo 58km de muita subida e trechos rochosos; Letícia tomou a dianteira e seguiu firme até a linha de chegada.
No domingo (03) o grande desafio foi no percurso de 100km de maratona, cuja altimetria atingiu 1600m. Cândido manteve sua posição de campeã da categoria, finalizando os dois dias de competição no primeiro lugar ao pódio.
Letícia também se tornou a Rainha da Montanha (Queen of the Mountain), durante o Desafio Strava, que foi uma parceria realizada entre o software esportivo e o Picos Pro Race, para deixar a disputa ainda mais animada.